Early access to unlisted PRE-IPO shares in India.
Investment in Unlisted Pre-IPO shares delivers multifold returns. Investing in unlisted | Pre-IPO shares can be a lucrative option for those looking to grow their wealth through Equity investing. There have been numerous multi-bagger stocks in the unlisted markets, Stockify can help you find the next big multi-bagger.
Get Trending Stocks By Email
Your Next Big Pre IPO Investment Starts Here..
Your Next Profitable Investment Is A Click Away...
Invest In Unlisted Share (Pre-IPO) at the click of a button.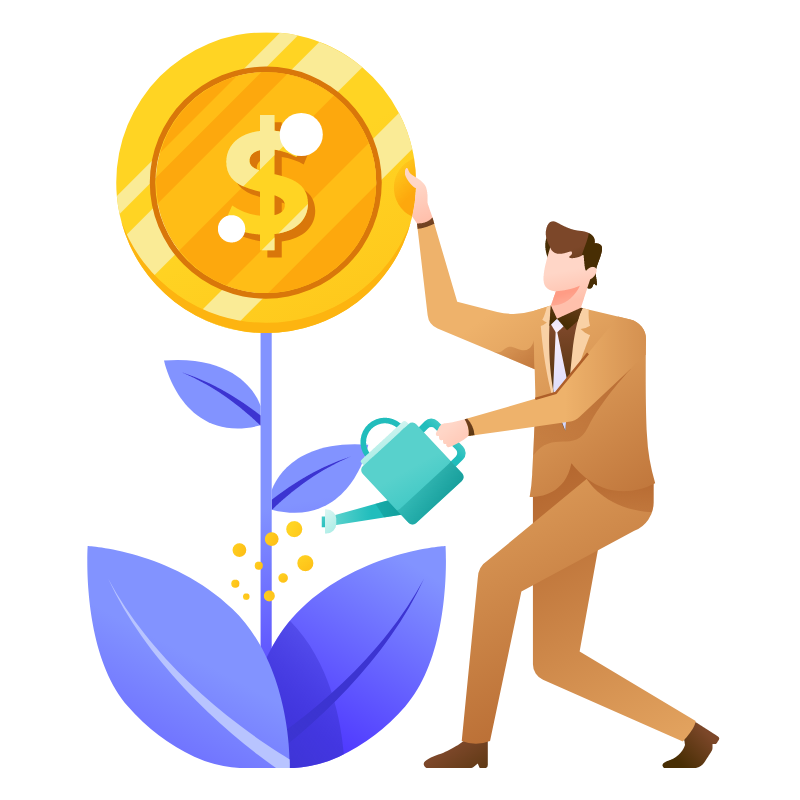 4.9 out of 5 stars (based on 34 reviews)
Excellent Service
Arpit Juneja
Stockify is a professional entity providing a great service by being with the customer through the journey of investing in unlisted shares
Great info and investment ease
Gyanesh Srivastava
Great opportunity to leverage unlisted Stock price gain on listing of bluechips.
Professional Service
Bose Prathap
Very well trained team & easy to deal with. Stockify will make your dreams come true. Trusted 100%.
After lot of thought I decided to go with stockify All my queries related to pre IPO were taken care and they helped me with my demat account also Good work team, Keep it up
Smooth Communication & Quick Service
Ashish Varma
The best part of Stockify is their smooth communication and quick service.
Stockify Rocks: My Experience with Pre-IPO Investing in India!
Santosh R
Stockify has given me the chance to invest in unlisted Indian equity through the pre-IPO route, which is awesome! I've discovered exclusive investment opportunities that I wouldn't have known about otherwise. Plus, the platform is really easy to use and the research is super helpful. Thanks, Stockify.
My Favorite Platform for Unlisted Stock Investing
Muhammed Zubair Ahmed
I have tried a few different platforms for investing in unlisted stocks, and Stockify has been my favorite so far. It's user-friendly, provides in-depth research, and has a good selection of companies to invest in.
Makes Pre-IPO Investing Easy and Awesome with Detailed Research
Kirti Jain
Been using Stockify for a few weeks now and it's awesome! I'm all about those pre-IPO shares and Stockify makes it so easy to invest. Plus, the research they provide is super detailed and helps me make informed decisions.
Get Your Money's Worth
Likith S
I have been using Stockify for a while now to invest in unlisted companies, and I must say I am impressed with their quality of research and analysis provided by the platform
Stockify is Amazing for Unlisted Stock Investing with a Super Helpful Team
Roshan Baig
I have been using Stockify for a couple of months now and have had a positive experience so far. It's a great platform for investing in unlisted stocks, and the team behind it is very knowledgeable and helpful.
Latest Articles From The Experts
Waaree Energies is again in the news, raising 1,000 crore
Read More »
When it comes to buying unlisted shares in India, there are multiple factors to consider. These factors remain the same in almost every country so read carefully.
Strong product/Service Offering
Qualified & Trusted Management
Robust financial management
Share Price and Intrinsic Value
Streamlined Positive Cash Flow
Strong Business Growth Model
Key Financial metrics like PE Ratio | Dividend Ratio, Debt-Equity Ratio |Price-Sales Ratio | Price-Books Ratio | Market Cap, etc.
At Stockify, we research and shortlist the most profitable unlisted stocks in India.
If you are looking for the best unlisted shares in India, there are many good options available. However, the return on your investment might vary depending on various factors but when you buy unlisted stocks from reliable unlisted shares brokers in India, they will keep the risks at bay. At Stockify, we have a strong portfolio of high-return unlisted shares from top companies such as,
Mohan Meakin Ltd
B9 Beverages Pvt Ltd
Chennai Super Kings (CSK)
HDB Financial Services Ltd
National Stock Exchange Ltd (NSE).
Check the complete list of the best unlisted shares in India.
If you are buying stocks from reputed brokers like Stockify then you do not need to worry about this. However, if you are doing your own research, you need to take into account various factors. The most effective ways to determine if a stock is worth buying include doing research about the company's business model, its management, and historic & future financial projections to ensure a high return on investment.
One of the best platforms to buy unlisted shares in India, Stockify has simplified buying and selling of unlisted shares in India. You can buy or sell unlisted stocks in a few simple steps.
Choose a company.
KYC verification & payment.
Transfer of shares is done.
Ready to buy unlisted shares in India? Check out our portfolio online.